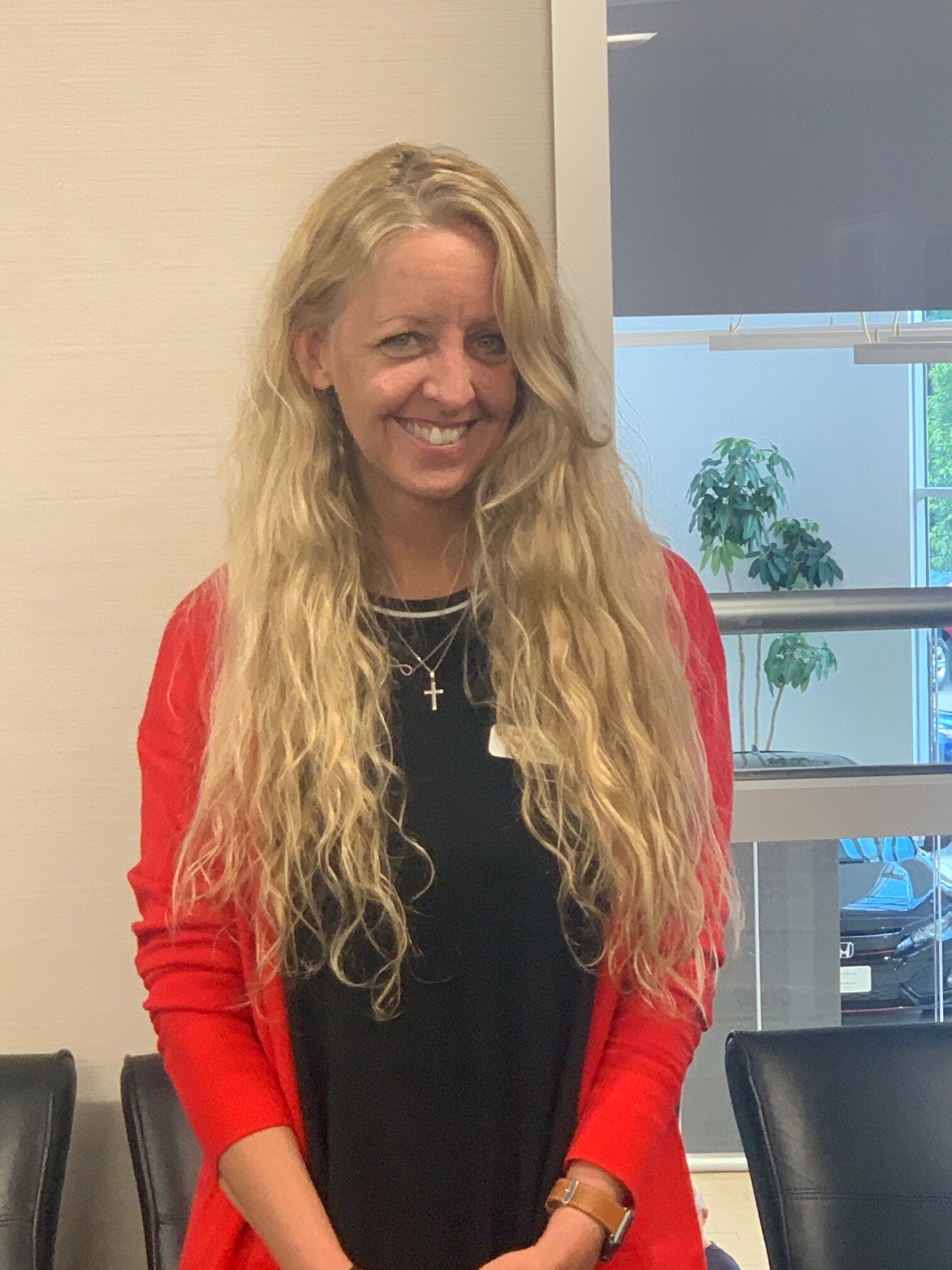 Recognized For:
Joey demonstrated extreme dedication and commitment during COVID-19. She continues to assist all departments. She is a great asset to the team
What is your role here at John Hinderer Honda?
Accounts payable and Accounts receivables and GAP cancellations
What is your favorite thing about working here?
all of my coworkers throughout the store 
Proudest moment at the dealership to date?
Being able to master balancing the Honda Bill
What do you find to be the most challenging aspect of your work?
Proper Time Management
If you were any animal what would you be and why?
Giraffe - they can see what's coming
What hobbies do you have outside of work?
Reading and Binge watching Dramas
Favorite travel spot?
The Beach
Random fun facts?
I can Knit and Sew
Hours
Monday

9:00am - 9:00pm

Tuesday

9:00am - 9:00pm

Wednesday

9:00am - 9:00pm

Thursday

9:00am - 9:00pm

Friday

9:00am - 6:00pm

Saturday

9:00am - 5:00pm

Sunday

12:00pm - 5:00pm
See All Department Hours
Dealership Hours
Monday

9:00am - 9:00pm

Tuesday

9:00am - 9:00pm

Wednesday

9:00am - 9:00pm

Thursday

9:00am - 9:00pm

Friday

9:00am - 6:00pm

Saturday

9:00am - 5:00pm

Sunday

12:00pm - 5:00pm
Parts Hours
Monday

7:00am - 9:00pm

Tuesday

7:00am - 9:00pm

Wednesday

7:00am - 9:00pm

Thursday

7:00am - 9:00pm

Friday

7:00am - 6:00pm

Saturday

8:00am - 5:00pm

Sunday

12:00pm - 5:00pm
Service Hours
Monday

7:00am - 9:00pm

Tuesday

7:00am - 9:00pm

Wednesday

7:00am - 9:00pm

Thursday

7:00am - 9:00pm

Friday

7:00am - 6:00pm

Saturday

8:00am - 5:00pm

Sunday

12:00pm - 5:00pm
Body Shop Hours
Monday

7:00am - 7:00pm

Tuesday

7:00am - 7:00pm

Wednesday

7:00am - 7:00pm

Thursday

7:00am - 7:00pm

Friday

8:00am - 6:00pm

Saturday

9:00am - 1:00pm

Sunday

Closed